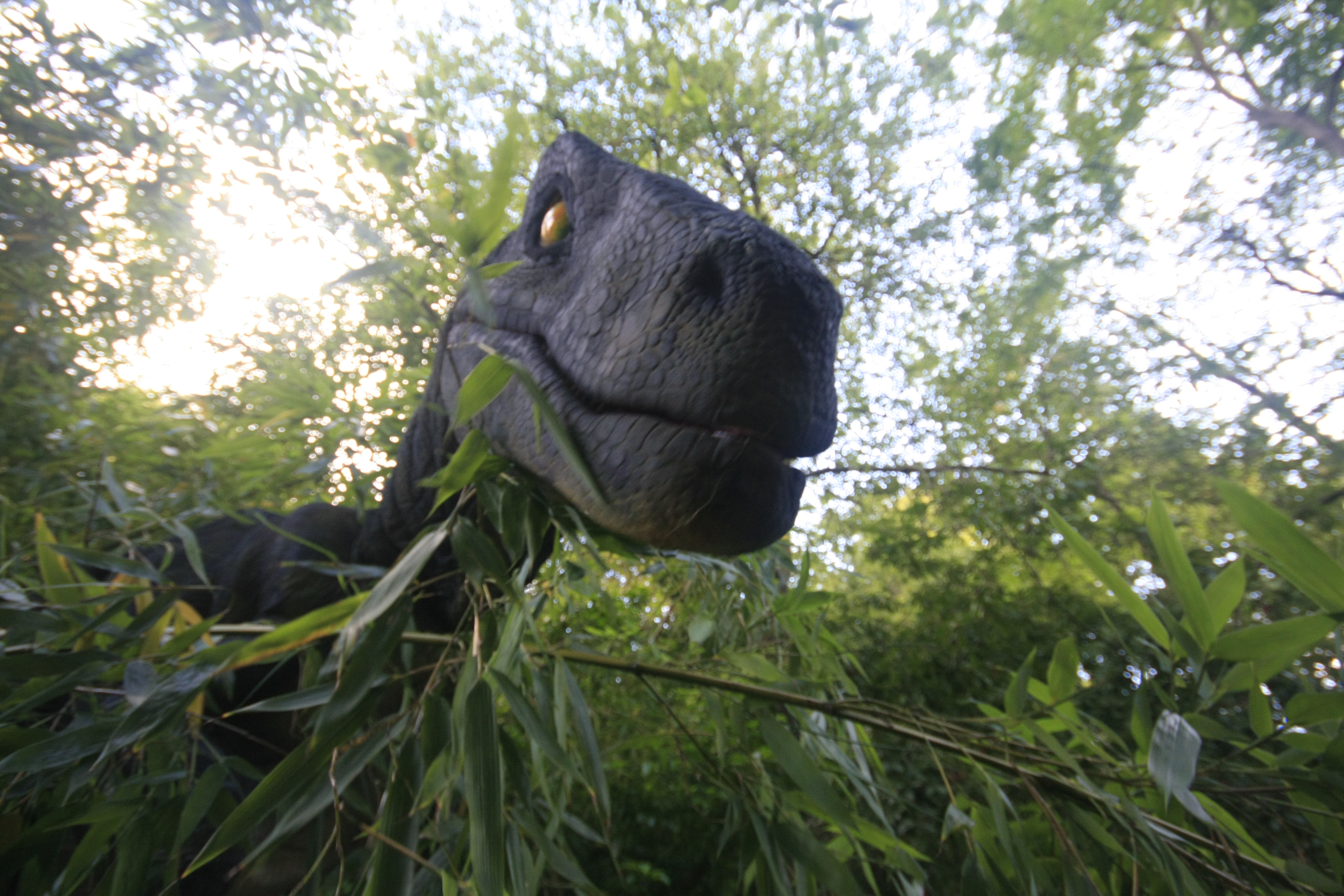 1) Dinosaur themed party invites – Every good party needs a good invite. Theming your invites to go along with your party theme is a given. Why not hand out an invite in a dinosaur egg or even give out fossil invites. Below we've given a few of Raptors favourite examples:


2) Bring a real-life dinosaur to the party – Raptor loves to attend parties she would, of course, love to be there with your little dinosaur. She can meet the kids and adults (who are usually as excited, then again who wouldn't be not many can say they've met a velociraptor), a ranger will come along with her and keep her from getting in too much trouble. You can *hire the Raptors World team* to bring Raptor and her friends along to the party. Below you can see Raptor at some parties:

(images of raptor at events and parties here)
3) Make your Raptor and your mini dinos feel at home with an awesome backdrop – Jurassic times call for Jurassic measures, so get the kids creating a jungle out of paper chains, painting trees and placing pre cut leaves around before Raptor arrives soi she is comfortable. Make it part of the entertainment and give the adults some time to sit down. Herding young dinosaurs can be difficult, ask Raptors rangers, they know it's no mean feat. Here are a few ideas you can do at home or the party:


4) Dino Snacks are essential – Dinosaurs get hungry! Hungry dinosaurs are not happy dinosaurs. Keep the atmosphere going with plenty of fun themed snacks. Raptor loves Dinosaur themed food and so will your little one and their friends. Consider brownies with a few dinosaur (chocolate) eggs just showing out the top, Jelly dinosaurs hiding in-between other sweet treats. Dino track shaped sandwiches. The possibilities are endless so Raptor had a look online to find you her favourites (her rangers had to help her a little, her arms are quite short) here are a few idea below;



5) Themed party bags – Raptor loves a good party bag, the same goes for kids. As adults, we love a giveaway and children are no different. Theme your bags and make it a dinosaur eggstravaganza.


If you don't want to do full party bags (it can be hard to find enough themed stuff right?) you could get a selection of plastic dinosaurs and make a dino adoption centre. This way everyone can take home their very own dinosaur.

So that's Raptors favourite party ideas. She would love to come along and celebrate with you too. To contact her rangers and find out more click here.
We look forward to hearing from you!